Sorry if this is repeat from my Newsletter for you, I just want to make sure that the word gets out in case this is helpful for you!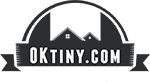 I was asked last month if I wanted to get in on this opportunity to get tiny house information out in a cost effective way to lots of people, of course I joined, that's kinda my main goal with MiniMotives!
This is an affiliate link (that just means that I make money when you purchase through these links) which is part of a fundraising goal, I am always hesitant to join those but this is really well put together and offers the best deal I've ever seen, to you, the interested party, so I'm in!
The bundle
has 27 tiny house and simpler living products — all immediately downloadable — from tiny living specialists like Kent Griswold, Andrew Odom, Michael Janzen, Andrew & Gabriella Morrison, Ethan Waldman, Ryan Mitchell, Alek Lisefski, Courtney Carver, and I even put my ebook in there.  You may not know the names but I bet you've seen the houses!
It's a big list and a lot of products, at retail they total at $345.29, in this offer though 
this bundle
 is listed considerably less! A lot less, there are single items in this bundle that retail for double the price of the entire package…
Check out the Tiny House Living Bundle 
HERE
 for all the details.
The thing is though that 
the bundle is only available for 5 days.
Don't procrastinate!  
This would make an excellent gift for the tiny house enthusiast in your life!

As always, best wishes and Happy Holidays!
Macy Miller
Go to the bundle!!