July 18, 2014 § Leave a Comment
The wonderful people that made the amazing hOMe tiny house, of which I have even reviewed before, have DIY videos!  I totally admit, I am intimidated to talk to these people because they are role models for me, I am fortunate to be able to chat pretty often though!  They lead the life I want to one day :).  I am pretty sure I have been obsessing about them since my highschool years from afar as I am obsessed with strawbale houses and they also run strawbale.com.  When I got an email from Gabriella several months back I instantly recognised the email and had to ask and make sure it was really them (bet you didn't know that Gabriella! You're my hero! :)).
ANYWAY!  As a good portion of the world knows now, they built an amazing tiny house so now I get to be in their club :).  Well, I'm not sure how but I missed the whole fact that they put out videos on how to build a tiny house!  I have watched their strawbale videos and know first hand how valuable they are and so I am stoked to watch their tiny house ones, I am sure they are just as great.  I feel the need to announce here that there are some great how to videos out from them!  I will be watching them shortly and I will be sure to do a review but if you haven't seen them (who knows, maybe you were having a baby like me, I blame Hazel for me missing this!) you can find their videos here.  They also have a 7 day ecourse for building a tiny house that is FREE!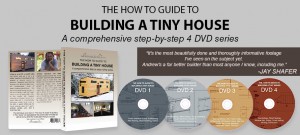 July 14, 2014 § 21 Comments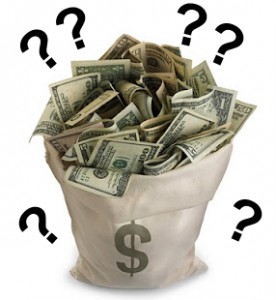 People are continually surprised by how much tiny houses cost.  Fact is there is everything in them that is in the much larger counterpart, the only thing lacking is all the extra space.  In a lot of cases it even requires more compact appliances and equipment.  Because that stuff isn't 'standard' and mass produced they are often more expensive as well.   Then there are just those things that you don't think of if you've never built a house before… That is what I want to talk about.  These are my top most surprising costs…
Fasteners/Nails - I easily spent $700-$900 on nails/screws/lag bolts/liquid nails and other fasteners.  When you are accounting for costs in your tiny house it's easy to just account for the 'big things' like studs and sheathing but all of that stuff needs to be put together too, those fasteners are easy to miss
Metal Ties – Hurricane ties and strapping are necessary in a tiny house, they just are, you are building a tiny house that basically has to withstand hurricane winds while driving down the freeway and earthquake type of shock when being moved.  You need to account for that or your hard work is all a waste.  at $3-$7 bucks a pop and needing them on both ends of every rafter and other locations adds up.  I have a few hundred dollars in metal ties in my house (which need fasteners!)
Tool Maintenance/Blades/Bits – Far more mishaps happen with dull blades than sharp ones.  Keep your blades sharp.  Use the right blade for the job.  Dont use a wood blade to cut concrete backer board and rigid insulation… Use a sharp blade designed for what it is you're cutting.  Some blades last longer than others, I think I went through at least eight wood blades (maybe more) on my build, a masonry blade, two tile blades and about eight double sided planer blades.  Some of those blades we in excess of 50 bucks!  I spent over $400 on blades alone.
Caulk – no matter the project and the construction type you will use more caulk then you anticipate.  I started with 4 tubes foolishly thinking that that would be 'oodles'.  More than 2 'contractors packs' later I had learned my lesson, buy in bulk!

 I probably spent at least a hundred bucks on caulk. (it covers mistakes pretty well, I made a lot of those!)
Trailer Prep – If you buy a used trailer you may find a heck of a deal!  You may also put enough money back into it to kick yourself for not buying a new one built FOR tiny houses… In the end I still found a great deal with my trailer but there was A LOT of elbow grease put in, and cash!  (I also would think twice about the trailer issue for the fact that the beginning of your build is when you are most energized and jazzed, it stinks to put that energy into fixing a trailer in prep for building… my first two months were spent 'getting ready' to start building, talk about deflating!).  I paid an extra $270 for hardware to add and relocate the axles, An extra $300+ for steel to build out the frame to accommodate my design and an additional $450 for new tires.  That is more than a thousand bucks I put into readying the trailer.
Paint – I knew I had to paint my walls, I thought a gallon would do.  Nope.  Then to avoid buying the big 5 gallon jug of paint I thought three more gallons would do.  Nope.  I ended up putting just over six gallons of paint, just on my walls.  I used a middle grade paint, it was over 20 dollars a gallon.  My budget went from about 20 bucks to over a hundred real quick.  I think I could have saved money AND labor had I just gone with a higher quality paint + primer to begin with but on a budget you justify things.  I justified away paint… it bit me in the butt.  I believe, millwork and walls, I have over ten gallons of paint in my wee house.  Probably would have been half that with better paint.  Over 200 bucks of my budget went to paint, just on the inside.  That doesn't count the stain and sealer I used outside!  Plan heavy for that if you're painting/sealing.
And if you're buying…
Labor – If you have to hire anything done count on spending some bucks… Labor is expensive.  A good rule of thumb is that labor is equal (or more) than the cost of materials.  NOT reclaimed materials, you don't get to use that here, equal to the cost of building new materials.  If you need siding done, price siding and then double it.  Plumbing, price plumbing and all the fixtures then double it… It adds up real fast!  This is mainly why I believe tiny houses are  DIY movement, a house you could build for $25,000 of materials (believe me, that is EASY to hit if you're not super careful and organized) would easily cost $50,000 to have built.  There is A LOT of work that goes into a house.  No, it's not like rocket science, nothing is terribly difficult about building but even for the best and fasted professional it takes time!  Last I checked time is not free…