WordAds Update – Getting Better
So I am not complaining about WordAds anymore, based on the first few months I figured out it would take about four and a half years before I got my first check from WordAds.  It took me six months before I got my first check in reality.   They don't pay out until you reach $100.00 but then, because of you wonderful people who seem to like the things I post about, I will be getting another check this month.  As far as I can tell WordAds doesn't have any rules about posting earnings, I want to be transparent about how it pays because I had a hard time finding any information about it.  So for those of you who want to know, these are the stats I have with WordAds:
Through April 2013:

Views through April 2013: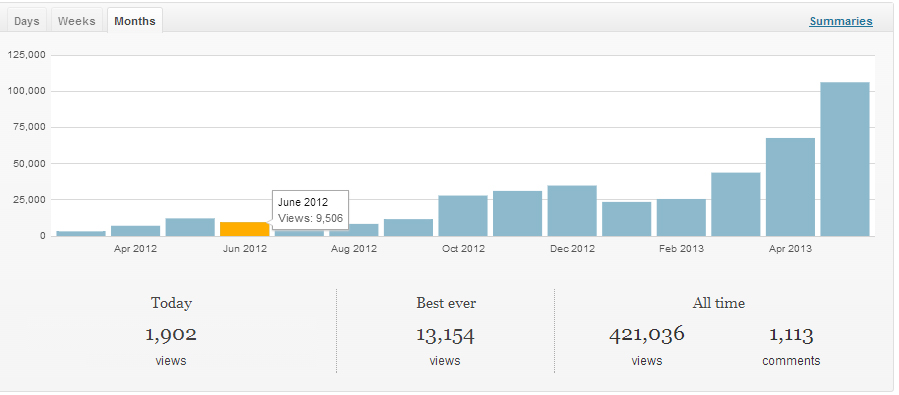 The math still doesn't work out, you can see the last reviews I did HERE and HERE about the actual math, there is still no pattern to it… But I am getting a check now so that's good. 🙂
As of May 2013:

Views as of May 2013:

I will still be switching my website soon-ish, I have some other plans in the works now that my actual tiny house project is winding down.  More updates on that soon.
What methods of monetizing your sites have you guys heard work well or have you tried and to what result?
As always, thank you very much for all of your kindness and support!